Helping my life coaching clients pause and reflect is one of the many joys I have with being a coach.  When I get to read about how I'm helping them it's even better!  In this blog Stephanie Burck shares her story about how adaptability is truly a strength in her life today.  Enjoy!
by Stephanie Burck, September 4th, 2017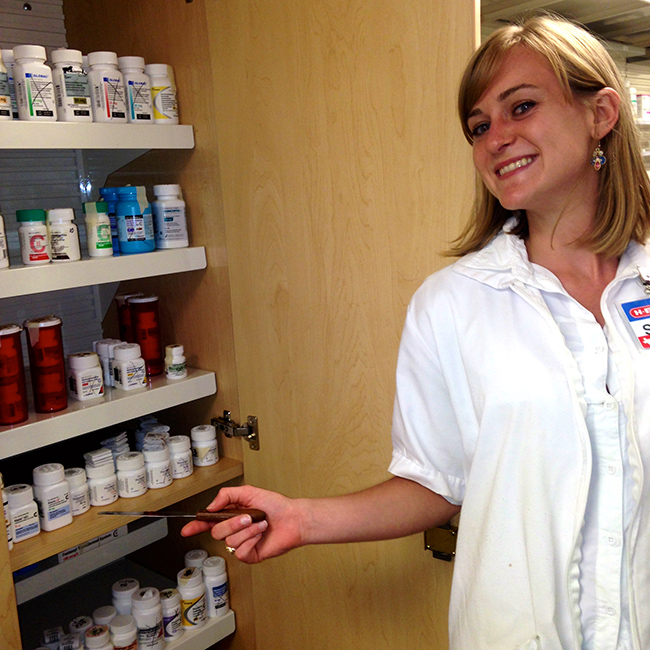 A few weeks ago, I was chatting with a pharmacist friends & she said to me, "I don't know how you do your job! Isn't it difficult to constantly learn new pharmacy systems & workflows & jump into new settings all the time?? I don't think I could do it."
I pride myself on being highly adaptable & flexible when it comes to travel, going with the flow of each new day. But until that conversation with my friend, it had not occurred to me that being adaptable had infiltrated all aspects of my life, including my pharmacy career.
My role has changed significantly since I entered the workforce to present day.  As almost any long-term traveler will tell you, learning the art of letting go & going with the flow is one of the most important benefits of travel.  Let me share now how it's now one of the most important benefits in my life.
Realizing this job isn't so glamorous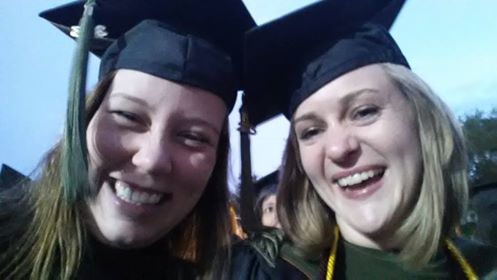 When I graduated from pharmacy school in 2013 & started working as a retail pharmacist for H-E-B in Corpus Christi, Texas, I resigned to being stuck in that role for the rest of my life.  Many people will tell you that once you become a retail pharmacist, it's difficult to find a job in any other pharmacy setting.  That's what I believed.
So I stayed stuck.  I didn't hate it.  But I didn't love it either.
When I first started working as a pharmacist, my idea was that I would help so many people & make an impact through my work.  I quickly realized that my training in pharmacy school had led to unrealistic expectations of what the job was actually like.  The real world in retail pharmacy is vastly different than the goals & expectations I set for myself.
Like many millennials, I value passion & purpose in my life & career.  These two things are more important than owning a lot of stuff & raking in money. We know that the economy is unpredictable & that there are no guarantees in life.  We prefer to live a life rich in experience over a life filled with unnecessary clutter.  Without passion & purpose, it's difficult to live a happy, balanced life.
I once thought that pharmacy was my passion & that my purpose was to help others live a healthier life.  When I learned to be more adaptable, my mindset shifted. I discovered that I also have a passion for traveling.  But how could I find purpose in my career so that I could do the thing I love doing?  I sat with that question for a while.
It dawned on me.  I had to let go of the idea that my purpose was help people live happier, healthier lives.   What if my new purpose for my career was simply to fund my passion for travel?  When I adapted my mindset around this new idea, I felt invigorated by my new sense of purpose.  I started trying new job searches that included key words like "travel" & "flexible."  I refused to settle until I found the perfect job for me.
Finally, I found a job that could fit my lifestyle.  I had to create it myself though…
w/ Five pharmacy settings in ONE summer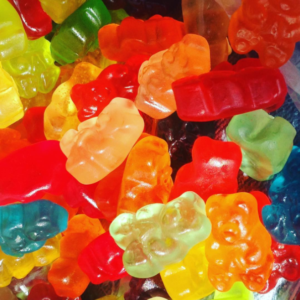 Recognizing that I could change what I was typing into my search bar in order to adapt my career to my lifestyle was the first step.  The second step was much more difficult to adapt to.
This summer, I have worked in 5 different pharmacy settings, including veterinary pharmacy.  I never dreamed of working as a veterinary pharmacist but I'm so glad that I said "yes!" when the opportunity presented itself.
Many of my pharmacist friends cringe at the thought of adapting to so many new settings.  After all, most of us are more well known for our meticulous, type A personalities than our ability to go with the flow.
I love working in new settings & gaining new experiences.  Should I ever decide to settle into a "real job," having a variety of experiences on my resume will only increase the likelihood that I will stand out as an applicant.  I now have the confidence that I can go almost anywhere in the pharmacy world because I've learned to utilize my strength of adaptability.
As I adapt, the more I learned to adapt
While some people are more naturally adaptable than others, like any strength, adaptability is one that can be practiced in order to utilize it to its maximum potential.
When people ask the question about how I regularly jump into new work settings, the real answer is that I wasn't always so great at it.  However, the more I learn & adapt, the easier it becomes to learn & adapt.
I now know what questions to ask & what information is pertinent.  I also am easier on myself during the learning process & I'm becoming less & less afraid to own up to not knowing something.  Without realizing it, these skills I was fostering quickly turned into habits that I perform automatically every day.
My first day on the job at the veterinary pharmacy, I wanted to know everything!  I was given a list of new, strange medications that I had never seen before & some familiar drugs with really crazy dosing guidelines that we would never use in humans.  They didn't teach us about vet medicine in pharmacy school.  I started to get overwhelmed.
That's when I decided to take a step back.  I started to observe the process.  I asked questions about what was important to learn from that list of pet meds.  I realized that I don't have to know everything about veterinary medicine to do this job.  I uncomplicated the work.  I adapted to the environment I was in.
Now my career is much more glamorous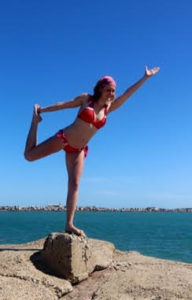 For the most part, I have the ability to opt in or out of any shift.  I don't always know if work shifts will be abundant, & part of having a flexible schedule is learning how to adapt spending habits accordingly.  I love the idea of being able to say "yes!" to adventures whenever they come up.  I love that work is always a choice.  When I get called early in the morning to take a last minute shift, I am almost always happy to do it because it puts more money in my pocket for future adventures.
I do help people with my work, but not in a way that I initially expected to.  I help women pharmacists who are on maternity leave.  I jump up to help when pharmacists call in sick.  When there is a shortage of pharmacists at a company, I'm there.  My job is important.  More importantly, I feel fulfilled because I was able to shift & adapt my mindset & open myself to this new lifestyle.
As I have discovered through traveling, being adaptable is an important part of who I am.  When I travel long term, I intentionally practice engaging that strength–to the point its become a habit in all aspects of my life.
One of my favorite travel bloggers, Nomadic Matt, wrote a great post about learning to be adaptable on the road.  It's a quick read.
By recognizing & practicing my adaptability strength, I shifted my mindset & adapted my career to create this glamorous "dream life" full of travel & new experiences.  People always tell me that I live "the dream life," but the truth is whether your life is glamorous or not, we all live the life we create for ourselves.