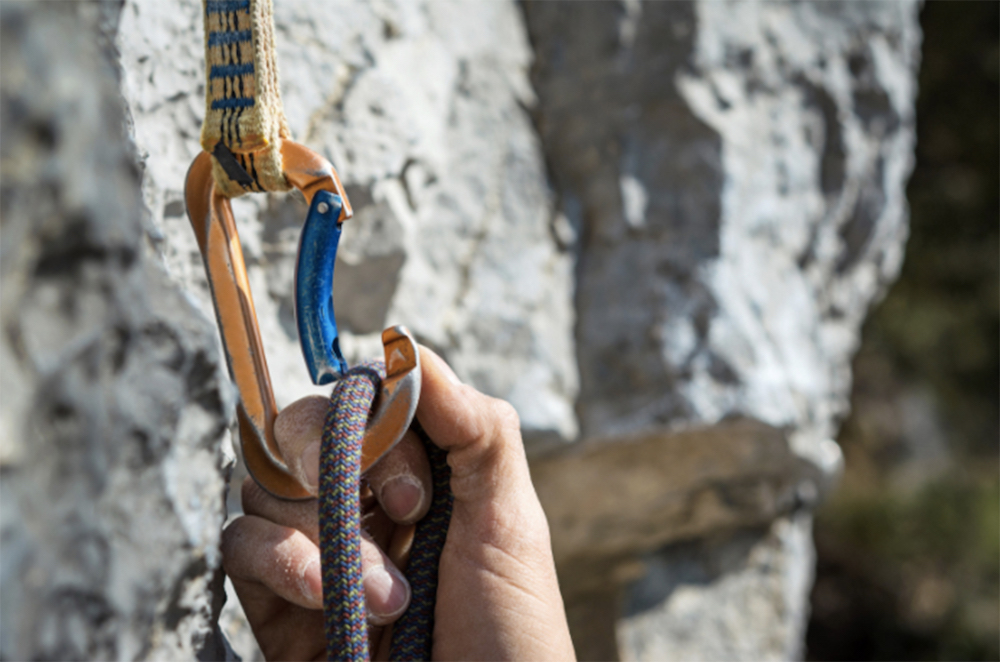 The carabiner is a tiny little tool that has saved many climbers. Using it or not can be the difference between a successful climb to the summit or a mid climb rescue…even life or death. Often, the tiniest tools, like this carabiner and a rope make the biggest difference in a successful climb to the top.
Little things often make a big difference. However, because of their size they can be easily overlooked, or disregarded. An inaccurate perspective and respect of their true power and necessity can cause disaster.
Entrepreneurs have a little tool capable of propelling them to the top. Much like the carabiner and rope are to the climber, this tool is to an entrepreneur. It isn't a tool entrepreneurs often talk about. In fact, in the rush to get things done, a false sense of security in one's own abilities might lead them to not even use the tool…similar to a climber not using the rope and carabiner.
It is not the size of this tool that gives it the power. It's what it represents that gives the strength and power to propel you up the mountain to success….as a climber or an entrepreneur. First, what is a "Young Entrepreneur?"
Young Entrepreneurs
The term "Young Entrepreneur" is one that gets tossed around and used without much thought to its meaning. Young might refer to age. But more accurately, in the context of entrepreneurship, I believe young might refer to experience. Entrepreneur has a myriad of perceptions. I have come to view the term entrepreneur as someone who is building a business. There are a lot of people running businesses who don't exactly fit the definition. More accurately, an entrepreneur is a builder with unique talents suited to growing a successful business.
Gallup's Builder Profile 10 (BP10) Assessment is a tool backed by the power of their research to identify the intensities of business building talent. One of the ten talents of a successful business builder is Knowledge.
"KNOWLEDGE" is a seeking of the facts and truth to make sound decisions for taking action. There are two tools vital to this talent's success.
ACTIVE LISTENING is like the Carabiner of Business Building
Active listening involves curiosity and a quest for truth, as well as a desire to know more. Active listening chooses not to react and judge. Instead of forming opinions which often leads to emotional decisions, active listening results in asking questions to clarify and find facts.
Knowledge requires active listening which works hand-in-hand with asking powerful questions.
ASKING QUESTIONS is like the Rope of Business Building
Active listening is propelled upward by learning the power of good questions. By good questions I mean open-ended questions. Open-ended questions to explore more about what someone did or said. They are questions that show you care and want to know more.
Open-ended questions are asked with an attitude of curiosity and begin with, "who," "what," "when," "where," "why," and "how" before you make your statement. For example: Someone accuses you of not returning their call, and you don't recall having received a call from them. Insure your tone of voice expresses a desire to resolve the issue, then you might first ask, "What phone number do you have for me?" You might also want to ask, "When did you call me?" Just these two questions might explain what happened, but if not, show you genuinely care and want to resolve the challenge.
Two Simple Tools that can make the difference is gaining or losing a customer or the difference in making a good or bad business decision…Active Listening and Asking Powerful Questions. They are two tools to propel any business builder to the summit of success.
It's Your Turn
To learn more about using these two tools to grow your business, contact me here.